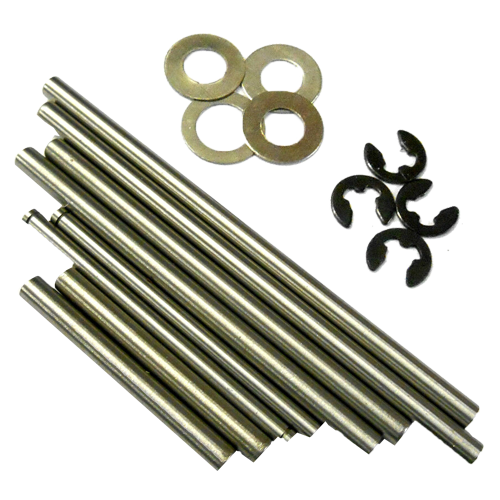 We are highly reliable manufacturer of the Metal Lock Pins which has been manufactured as per the set industrial standards. The raw materials used to manufacture this product are procured from reliable sources. The product has been designed to cater to the various complex requirements of our clients which is widely appreciated. We ensure that the price of this product is nominal and affordable.
Dimentions and operations:
Diameter :- 1.5mm. To 10.0 mm.
Length:- 3.0mm to 3000mm.
Operation:- Any of the operations from Taper, Radius, Groove, Slot,

Turning, Chamfer, Knurling, Threading, etc., can be performed.
Material:- AISI 201, 202, 301, 302, 303, 304, 316, 430,Ferrous & Non

Ferrous.
Note:- Groove Diameter can be maintain withined 0.09mm tolernce.