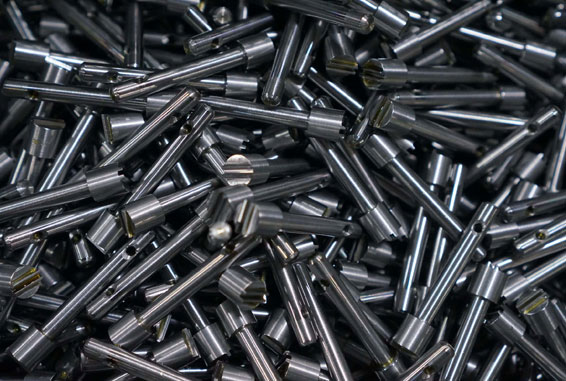 Company
Profile
With experience of 25 years, GC PRECISION is India's biggest manufacturer of dowel pins and precision turned components. We are specialized in manufacturing, supplying and exporting a wide range of stainless steel pins, hinge pins, dowel pins, pivot pins, groove pins, ground pins, copper pins, brass pins, german silver pins, grinded pins, CNC turn parts etc. We have been supplying directly to OEM industries like automotive, electrical, electronics, medical, defence, communication, logistics, cosmetics, textile etc. Our experienced manpower, most efficient machines, effective technology, and excellent working process make sure the world class quality parts at lowest cost.
Nature of Business: Manufacturer, Exporter, Supplier.
Major Markets: All over the world.
Sampling Policy: Free Samples Available (Delivery Charges) (Taxes and Levies).
Year of Establishment: 1996.
Certifications: ISO 9001:2015 Certified.
Ownership Type: Sole Proprietorship.
Annual Turnover: 5 crore.
Primary Competitive Advantage:
1. World Class Quality parts
2. Lowest Prices Worldwide
3. Prompt response and action
4. ISO 9001:2015 certified
5. Experienced R&D
6. Efficient and Effective QMS
---
Infrastructure
Our organization is backed by a state-of-the-art infrastructural facility, which is equipped with all the modern and efficient machines, tools and technologies required to manufacture a qualitative and quantitative range. The unit is further segmented into various departments, such as purchase, production, quality control, research and development, warehousing and packaging. Owing to our developed infrastructure, we are capable of offering the range in various dimensions and technical specifications according to the drawings and details provided by the customers. All the machines undergo regular services, for maintaining their efficiency and ensuring smooth operations.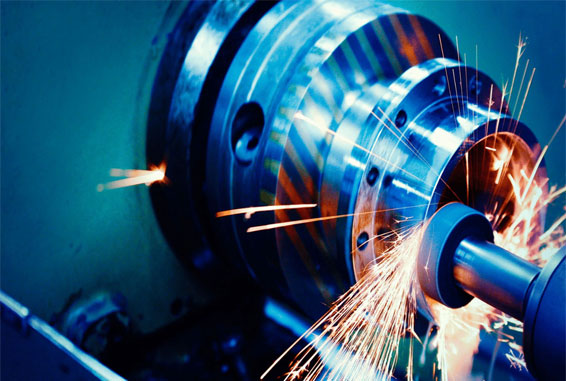 Inhouse Machines Installed:
1. Swiss Turning Automats.
2. Many many quality SPMs.
3. Center Less Grinder (Diameter tolerance within 5 microns).
4. Wire Straightening & cutting Machine.
5. Length cutting machines (Length tolerance with +-0.1mm).
6. Polishing Machines.
7. Surface Grinders.
8. Chamfering Machines.
9. Deburring Machines.
10. Milling cutters.
11. Slotting cutter.
12. Drill machines.
13. Thread making machines (Tapping/Inside hole).
14. Thread Rolling machines (Outside shaft).
15. Knurling machines.
Inhouse Instruments and Devices:
1. Micrometers.
2. Vernier Calipers.
3. Profile Projector.
4. Slip Gauges.
5. Feeler Gauges.
6. Depth Gauges.
7. Groove Dia and Depth measuring gauges.
8. Go/Not Go Gauges.
9. Hardness Tester.
Process Control:
1.Incoming inspection of raw material.
2.Go-ahead by quality persons to make part according to drawing.
3.Production.
4.Constant Quality control.
5.Pre-dispatch inspection.
6.100% sorting of OK parts.
7.Packing.
8.Dispatch.
---
Quality Assurance
Being a ISO 9001: 2015 certified organization, we procure the raw materials from trusted manufacturers of the market. We are equipped with modern testing facilities and follow appropriate statistical quality control systems. A team of quality controllers keep strict vigilance at every stage, right from the procuring of raw materials to final delivery of products. This ensures that our offered range is in conformity with the defined quality standards. Our analysts are focused on maintaining the quality of products by checking these on well defined parameters.
Warehousing and Packaging
Our organization is backed with a spacious and well ventilated warehouse, which is provided with all the equipment and facilities required for the storage and protection of goods. Area is divided into various sections, to store all the raw materials and finished products in an organized manner. The department is managed by diligent personnels, who are responsible for fulfilling the bulk requirements of the customers on time.