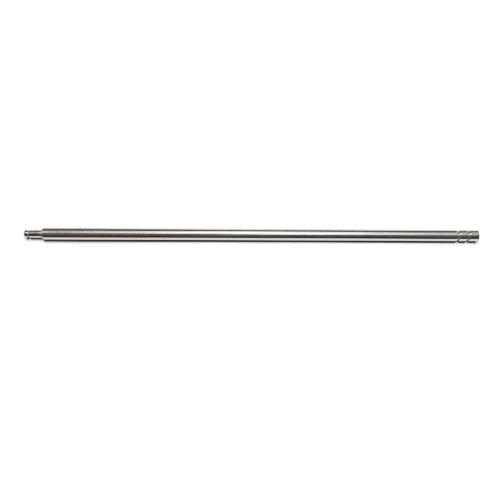 We are engaged in the manufacturing and supply of the widely used Stainless Steel Groove Pins. This product is designed to cater to the requirements of our clients which is beneficial in nature. Our aim is to ensure that our product not only is beneficial for our clients quality wise but also in terms of its cost as well.
Dimentions and operations:
Diameter :- 0.5mm to 10.0 mm.
Length:- 5.0mm. to 1000mm.
Operation:- Any of the operations from Taper, Radius, Groove, Slot,

Turning, Chamfer, Knurling, Threading, etc., can be performed.
Material:- AISI 201, 202, 301, 302, 303, 304, 316, 430,Ferrous & Non

Ferrous.
Note:- Groove Diameter can be maintain withined 0.09mm tolernce.